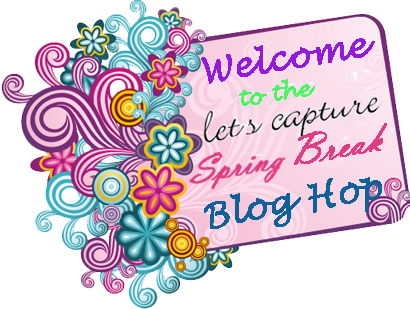 Thank you for joining us as we try and Capture Spring Break!!
If you have happened upon my blog please pop on over to
Let's Capture These Sketches
to begin the hop.
Please join the new sketch team as we take a journey to a popular Spring Break location. Pack up your scrapbook goodies and hop along each blog. Be sure to keep your eye open for a letter posted on the blogs and be sure to post comments as you go. Once you are done, please comment on the
LCOM Sketch Blog
and unscramble the letters to find out our destination. Now... some of the members couldn't make the trip and didn't post a letter. Let us know who couldn't join us for an extra chance to win! Email your answers to thynner5@yahoo.ca and put LCOM Blog Hop in the subject line for a chance to win some great prizes.
Grab a drink and let's get this party started!
LCOM Blog ** you are here**
Vanessa
Steph
Susie
Guylaine
Darlene
Raissa
Gisele
Anita
Rochelle
Elisa
Carolyn
Regiane
Tara
Lynne
LCOM Blog
I would like to introduce you to Rosemary!!
I am Rosemary Nunn and I live in Saint John, New Brunswick, Canada. I was born in London, England and I am an only child! We moved to Canada when I was 3 so I don't have any memories of living in England. One of my life long dreams is to travel to many places!!! I am going to get started on that soon!! I have earned my Bachelor of Nursing degree and am presently working in a private clinic.
I have been scrapbooking for 10+ years and it quickly became an obsession!! It brings out the creativity in me and allows me to express myself!! Preserving those special memories means the world to me. I am addicted to it AND to buying lots of scrappy goodies!!! I can't label myself with a particular scrappy style, I just love trying new things and new techniques!!!

I am thrilled to be part of the LCOM sketch team. This will be my first Design Team. I can't wait to get started and work with all this amazing talent!!

Here is her wonderful spring themed layout:
Rosemary's layout was brought to you by the Letter "E".
Thanks for joining us! Please head on over to
Vanessa's Blog
!
Hurry along as the hop ends on Monday at midnight EST! Have fun!