It's time for a new sketch for you to play with from the lovely Kimberly. Her sketches rock, don't you think? Just look at this fabulous one!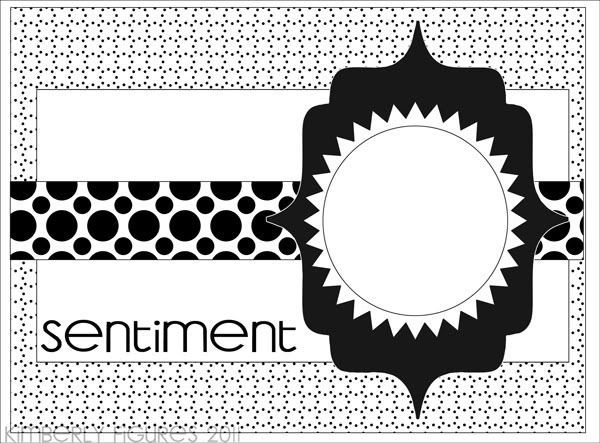 Here is the amazing card that she made from her sketch. I love the vivid colours that she always uses on her cards, don't you?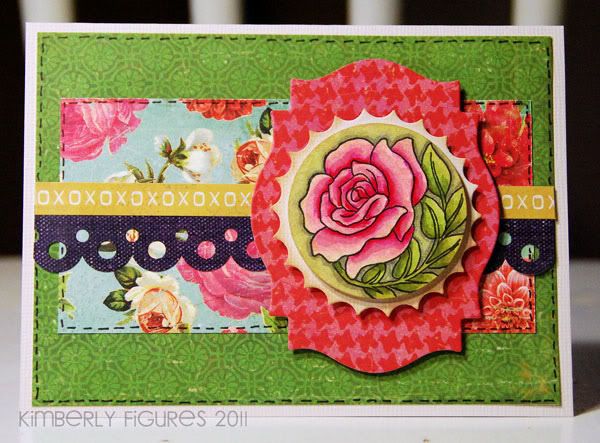 Monique created this beautiful card. I love the soft, subtle colours on it. It's breath taking!
Anita's card is so pretty! I love the die cut that she has behind the chipboard flower. Sweet!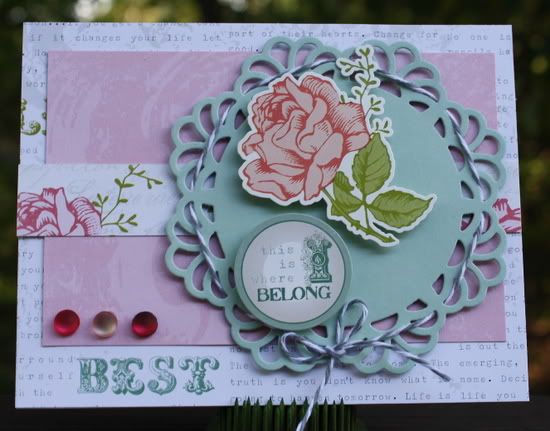 Kathy's card is rockin' in red! Her flower is awesome and I love the crimped crepe paper.
Now it is time for you to make your own! You can upload your creation here using the inlinkz tool. Can't wait to see what you create!