I'd like to introduce you all to the members of our
Sketch Team
this term...
Smitha Katti
Smitha's Blog:
Smiling Colors
Hi! My name is Smitha Katti. I have been an artist all my life, be it painting, sketching or sculpting. Color is everything to me. I started scrapbooking after I had my baby in 2009, and am now completely addicted!! I love that these layouts, will someday become my daughters' history.
My new hobby is photography, and am enjoying learning how to capture the light through my cameras' lens. I find that inspiration seems to be everywhere! I also love to cook and especially bake! I currently live in Min­nesota with my husband and darling baby daughter.
Martine Labelle
Martine's Blog:
Scrap. Cats. Love
My name is Martine Labelle and I am from Montreal, Quebec, Canada. I share my life with my boyfriend, my three cats, and more scrappy supplies than I'll ever be able to use!
I was bitten by the scrapping bug in 2005, after my first trip to Europe. I have always loved photos and crafty things, so when I discovered scrapbooking, it seemed like the perfect hobby for me! I love scrappy supplies, especially clear stamps and patterned paper! I love distressing, inking and layering on my layouts. I love finding just the right papers to match my photos and the right embellies to balance everything out. But most of all, I love the escape that scrapbooking allows me. I am so excited and honoured to be part of the team! I hope you join us for some scrappy fun!
Guylaine Seyer
Guylaine's Blog:
Scrapbook de Guylaine
I am the mother of 3 beautiful children; David, Ariane and Valerie who are between the ages of 4 - 9 years old. They are all of course, my first source of creativity. For my day job I am a project planner in the administrative field. I discovered scrapbooking in September of 2006 during my last maternity leave. It was a wonderful way to fill my days and create beautiful memories for my children. Since then, scrapbooking has become a passion. Scrapbooking enables me to develop the creative side of my personality. I alternate between scrapbook pages to cards and mini albums. I also enjoy creating my own sketches. I am still evolving as a scrapbooker observing all the inspiration on the internet. I know that scrapbooking will always be part of my life.
I'm a crafty, paper loving, embellishment hoarding girl. I live in London, Ontario with my hubby and two daughters ages 3 and 5. I work full time in a hospital creative arts program. I discovered scrapbooking while working on a guest book for my wedding and became seriously hooked when I had my first daughter. I have a really bad memory, so scrapbooking is my way of remembering the little bits and pieces of everyday that I would otherwise forget. I love trying new techniques and using the newest products in the industry. I find inspiration in everything from blogs, to Etsy to children's books and advertising. I don't go a single day without eating a green apple!


Sarah Slade




Sarah's Blog:

Miss Hippy Chick

My name is Sarah & I live in the UK with my husband & our 3 children, 2 boys & a girl, 2 cats & a dog, they let me scrap about them all the time....aint really got much choice!! I'm 34 going on 16!!!
I have been scrapping now for almost 6yrs, I started scrapping when we took our first family holiday together, all 5 of us & wanted to be able to write it all down photo's included, my favorite inspiration is Heidi Swapp, my favorite brand's are Tattered Angel's, Pink Paislee & Tim Holtz.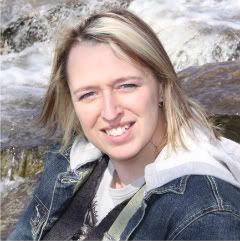 Tara Thynne
Tara's Blog:
Thynner... All Tangled Up!
I have three girls who are very close to one another. The twins, Emmy and DD are 11 and Paige is 8. I have been married to my soul mate for 14 years now and I adore my family. I find scrapping to be my sanctuary from the everyday chaos of raising a family. It is my quiet time at the end of the day. I love trying new and interesting things on my pages and in my designs. I have been on various design teams for almost 7 years. I am thrilled and honored to be returning to the LCOM Sketch Team and to be working with such a great bunch of girls!!
Howdy! My name is Ally and my small family of three; my son and husband and I all live in the beautiful Rockie Mountains of British Columbia! When I'm not home scrapping or at work making food, I'm off gallivanting in the back woods, deep in the mountains in our Jeep. I have come to adore the time I spend creating and couldn't imagine not creating with paper everyday. I am a true stamp addict and pride myself in creating with lots of stamps. I'm honoured to head up the Sketch Team again this term.

Welcome to the team everyone! I'm looking forward to all of your personal sketches and artwork this term!