Welcome back Fellow Scrappers!!
This week I am proud to introduce to you our very first Guest Designer!!! Each month, we will begin the month with a Guest Designer! Then they will play along with the team for the entire month!! Interested in being a Guest Designer? Email me at capturethesesketches@live.com! Make sure to send me a link to your blog! If you are chosen, you will be contacted with more information!!
Now, on to our team!!
I was a bit forgetful and forgot to get Cindy's bio... duh! So I'll be adding that here shortly! LOL! But until then, be sure to check out
her blog
... she is an amazing artist!!
Here is the sketch she designed for us this week!!
Cindy's LO
Emily's LO
Calia's LO
Darlene's LO
Melissa's LO
Amanda's LO
Tara's LO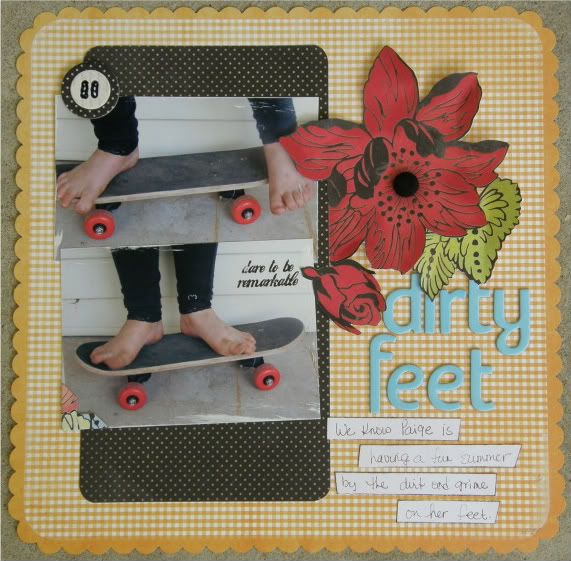 Tina's LO
Becky's LO
It's so fun, we even had some 8 1/2 x11 takes this week!
Alright... here are the rules...
Post a LO using this or any other AUGUST sketch. Link us to it in the comments section and be put into the draw.
What do you win this month? OMW, let me tell you!!!

PINK PASLEE
is our August sponsor! They were SO generous!!! All of the LO's you see from the team this month will be using the goodies that PP gave us!! Want a chance to win? Of course you do!! Make sure to do LO's based on the sketches this month!! Each sketch you complete will get your name in the draw! So you could have 4 chances to win!!
Special THANK YOU to Pink Paslee for their generous support this month!! Let's give it up for Pink Paislee!!!WHOOT!!!
The winner of the Pink Paislee kit will be announced with the first sketch in Sept! So you have until then to post!
Have fun!!!
Oh, you want a winner for July? Alright... let me get it sorted out and I'll post it shortly!!
Thanks for dropping by!! See ya again soon!