Hey there! Welcome to Week 2!!
Here is the awesome sketch that Natalie created for us to work with this week! Once again, we got to play with
My Little Bit of Whimsy
buttons!
For the rules on how to play and how to win, be sure to check out
Sketch #1
... it has all the rules there!!
Be sure to post your LO using one of the July sketches by Aug 1st for your chance to win a set of buttons from this months sponsor... Whimsy!!
Natalie's Sketch
Natalie's LO
Calia's LO
Darlene's LO
Tina's LO
Emily's LO
Tara's LO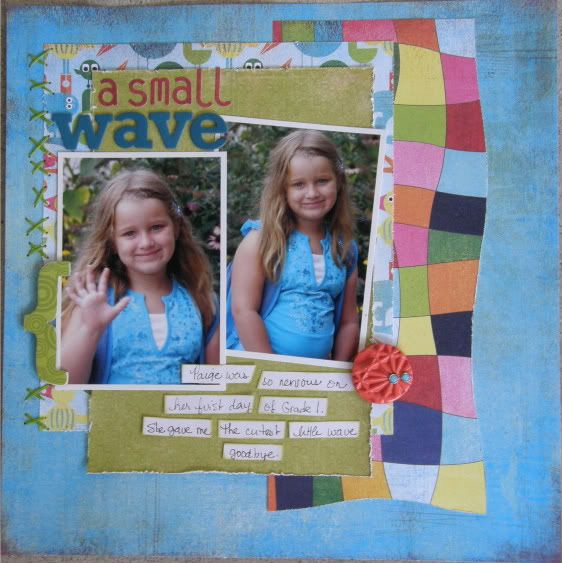 Didn't the team RAWK this sketch!! Can't wait to see YOUR take!!!
On a side note... the RAKs for the Blog Launch will be going out this week coming!! Thank you so much for the addresses!! Be sure to let us know when your goodies arrive!!
Thanks again... we'll see you again Next Friday with a FUN sketch from Tara!!! Until then... Happy Scrapping!!!